Photographic Exhibit Less is More
Photographic Exhibit Less is More
A chance to know the extraordinary story of a little big woman from Bergamo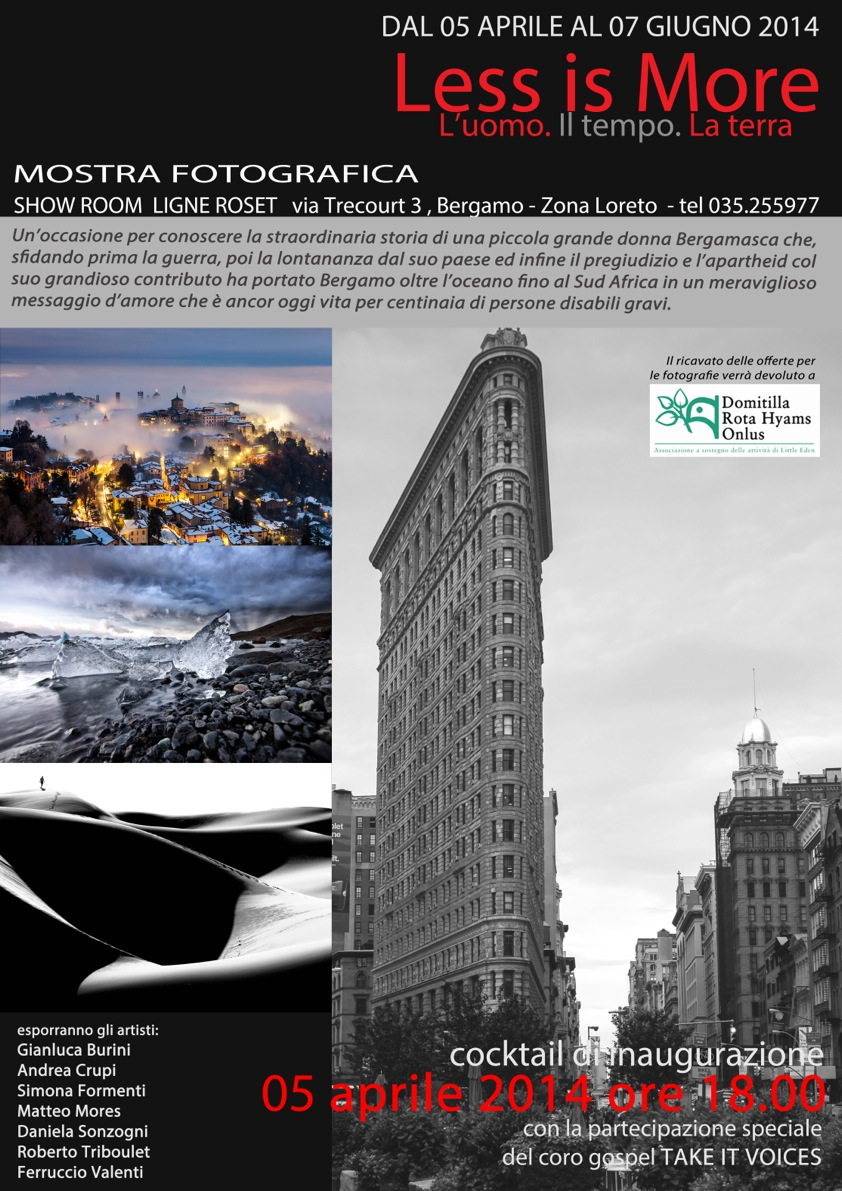 Photographic Exhibit Less is More - The Man. The Time. The Ground.
from April 5th to June 7th, 2014

Show room Ligne Roset Via Trecourt 3, Bergamo - Loreto District - Phone +39 035 255977

A chance to know the extraordinary story of a little big woman from Bergamo which, defying the war at first, then the separation by her country and, at last, the prejudice and the apartheid, through her impressive contribution led Bergamo beyond the ocean up to South Africa, with a wonderful love message meaning even now life for hundreds seriously disabled persons.

The Artists displaying his works had been:
Gianluca Burini, Andrea Crupi, Simona Formenti, Matteo Mores, Daniela Sonzogni, Roberto Triboulet, Ferruccio Valenti.