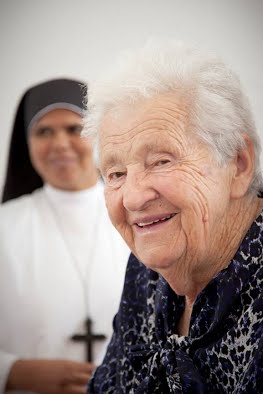 Associazione Domitilla Rota Hyams - a PBO/NPO established in Italy to ensure the legacy of the founder of LITTLE EDEN Society, Domitilla Rota - operates to preserve and nurture that precious gift of faith which enabled Domitilla to clearly witness the image of God in children with profound disabilities.
In the South African society under the apartheid regime, Domitilla was able to break down the walls of indifference and injustice by caring, loving and, above all, saving the disabled children of all races and creeds.
For such reasons, the NPO promotes and supports LITTLE EDEN Society, promotes the culture of social solidarity in all sectors of civil society and supports initiatives and projects for the care of children and adults with profound mental disabilities from the cradle to the grave, both nationally and internationally.
In order to pursue its goals, the NPO is inspired by the values that guided the actions of the founder of LITTLE EDEN Society, Domitilla Rota:
Respect,
Sanctity of life,
Love & care.
LITTLE EDEN Society was established in 1967 in South Africa and is based on these foundations. It is a model of administrative and operational efficiency and transparency, excellence of quality of services, effectiveness of care and consistent with the values of social solidarity and human sensitivity in all areas of activities.
As firmly believed by Domitilla Rota, the NPO also considers that people with intellectual disability are precious in the eyes of God and have a right to be here and to be helped to reach their full potential despite their limitations.
Domitilla's greatest wish was "that more will be done to ensure the comfort and safety of persons with intellectual disability, and that more communities, families and individuals will come to understand the value of these special people and reach out to them instead of choosing to look the other way." The NPO shares and embraces this wish.